Logging In
"Class support" and "Canvas LMS" can be accessed and used after logging in to keio.jp.

For students that are not qualified to have a Keio ID, see Apply for Local User Accounts for details on the necessary procedures for using the system.
Log into keio.jp.
If you forget your Keio ID or password, you must submit a inquiry or apply to have your ID or password re-issued. For security reasons, conducting these procedures over the phone or via email is not allowed. You must visit the nearest ITC office and present some form of identification.
Students: student ID card

Click the [Class Support] button in the application list.
(The location of this button might vary, depending on the applications that are available.)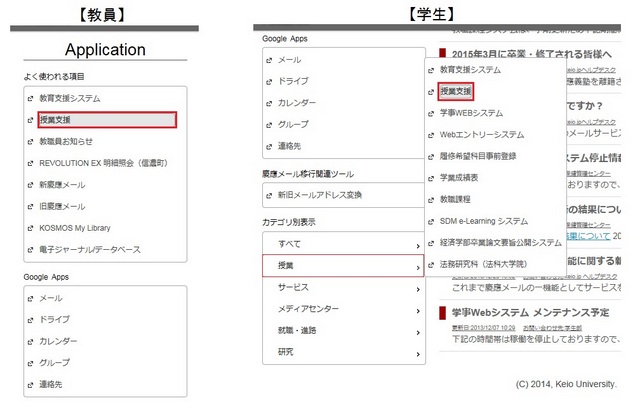 If the guidance for each faculty on "Canvas LMS" has been sent individually before the course is confirmed, please access the URL included in the guidance directly.

[Initial login] setting
At initial login time, before use, you must confirm [precautions when using copyrighted works for class support] and perform [email address registration].
About precautions when using copyrighted works for class support
After checking on the contents of [precautions when using copyrighted works for class support], please click the button, [contents of the above have been confirmed].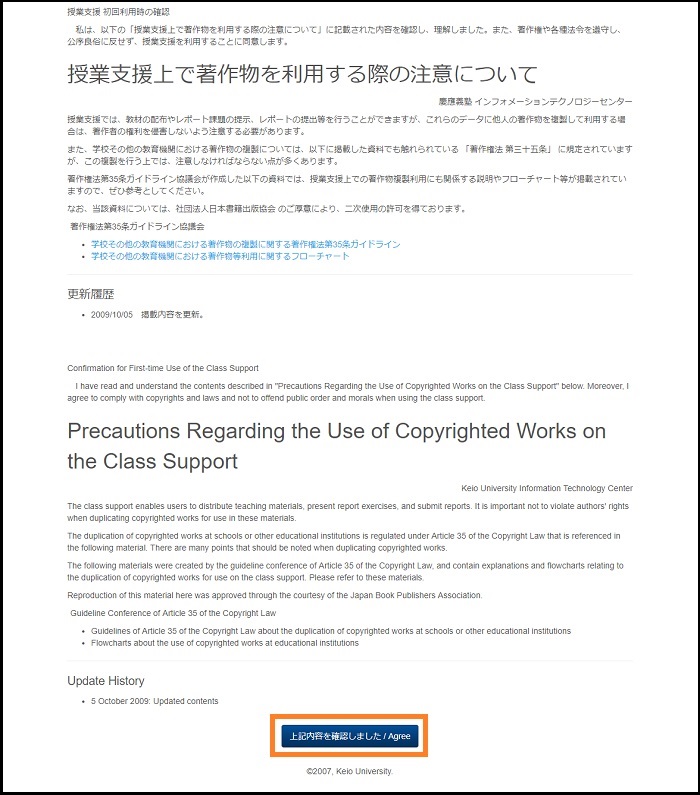 About email address registration
The [email address registration] screen is displayed, so please register your email address.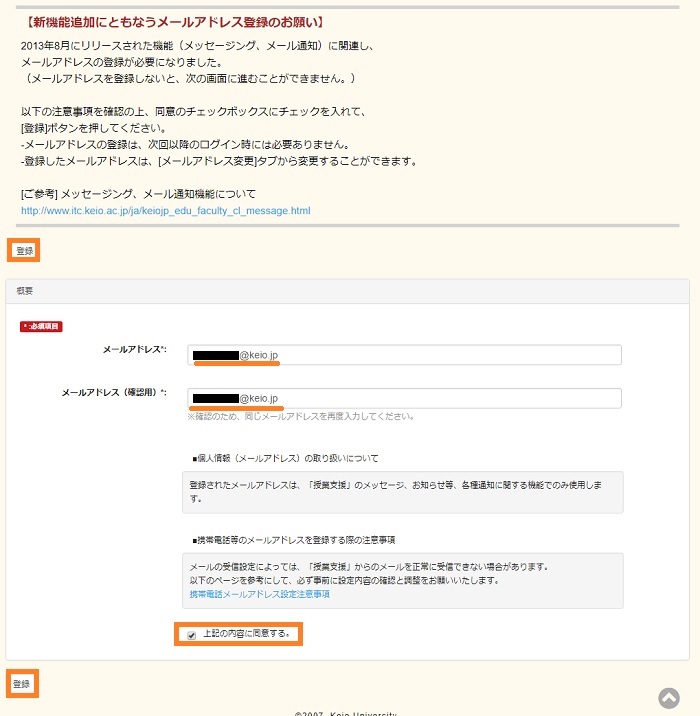 * Reference documents
By registering your e-mail address, you will be notified by e-mail if you have registered with the message function.
After Login
When you log in to "Class Support", the "School Timetable / New Arrivals" timetable will be displayed.
If there is a [Canvas] link button in the class name you want to check, click it.
If "Google Classroom" is displayed, click on it.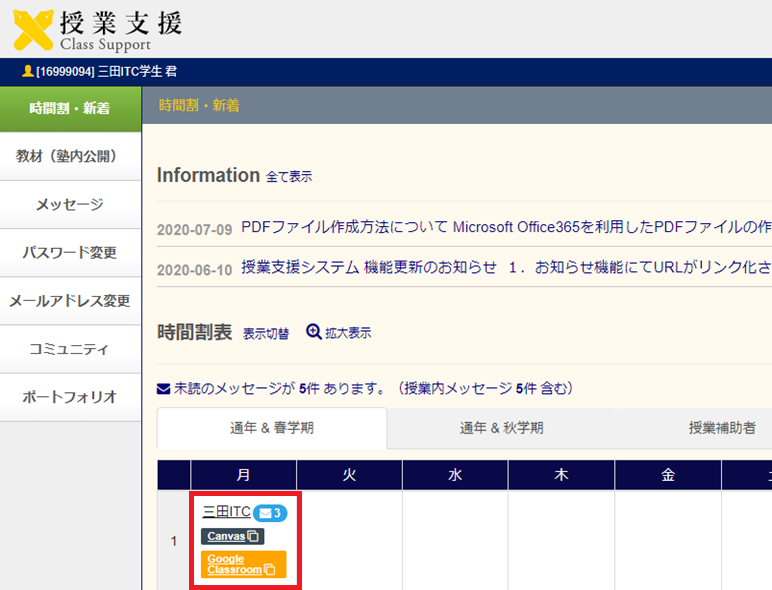 Last-Modified: March 29, 2022
The content ends at this position.